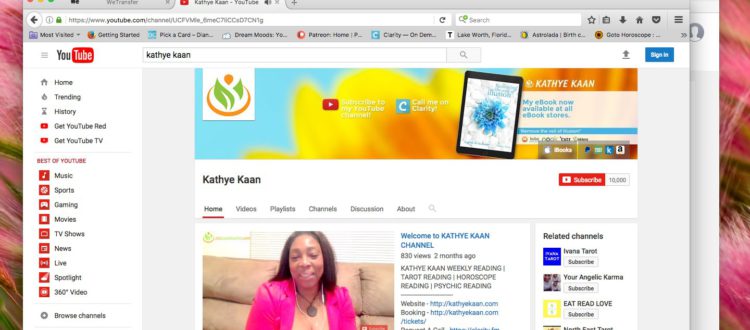 Thank You Subscribers!
Starting not even 2 years ago, I am amazed to witness this weekend that the amount of subscribers on my Youtube channel has surpassed the 10,000 number! I am speechless (which is a miracle in itself as you might know if you've visited my channel and watched my videos)…
I would like to thank you all for subscribing and viewing my free online video readings. Your comments are overwhelming and it is much appreciated! Thank you for your continuous support. Thank you, thank you, thank you… I love you all!
I'm hoping that my readings will continue to be informative and help you on your path to enlightenment.
Sending you lot's of love and light!
A big thanks you to all my Youtube subscribers we have now reach 10, 000 subscriber.. pic.twitter.com/KurHagwzMY

— Kathye Kaan (@KathyeKaan) July 1, 2017